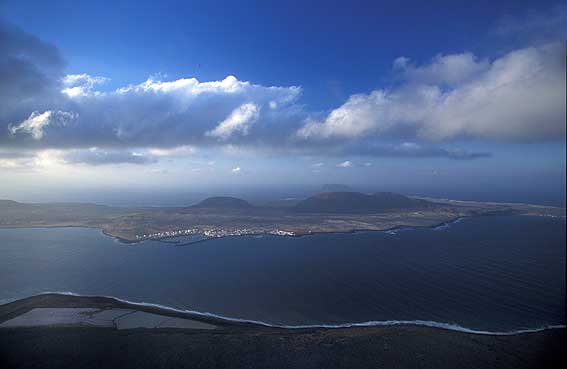 Mirador del Rio, stands on the site of a former coastal fortification and once again local artist, César Manrique, designed the building and outside areas to provide a view which can only be described has breathtaking. The room inside, which also serves food, has wraparound windows, which allow a panoramic view over to the tine isle of the Graciosa and the strait of "El Rio" which separates it from Lanzarote.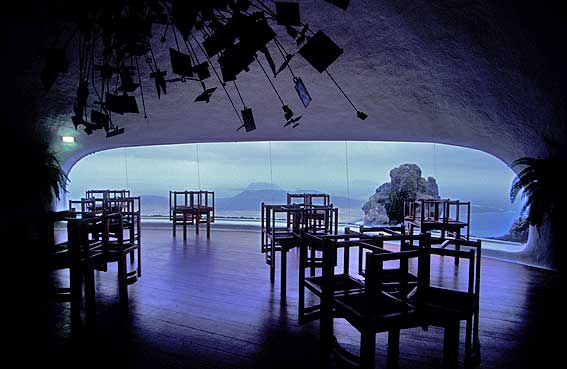 The range of colours is unbelievable, the blues and greens of the sea, the sky dotted with the occasional white cloud, the golden sands on the isled opposite and even a series of pinks and reds in some salt ponds directly at the foot of the mountain the belvedere rests on.
According to some historians an incident took place on the isle of la Graciosa that was the basis for the book Treasure Island by Robert Louis Stevenson.
---
Carretera del norte s/n Ye, Haría
Visiting hours:

10:00 to 18.00 hrs
Bar:

From 10:00 to 17:45 hrs
Services:

Souvenirs shop, parking
Telephone:

928 52 65 48